Q1. Why Should I Use Kik?
Ans: Kik is an awesome application, and it lets you connect and chat with individuals as well as groups of people all over the world. All you have to do to initiate a conversation is, say, "What's your Kik?"
Q2. Is Kik Free?
Ans: Kik messenger is absolutely free. You can download it free of cost, and you will not be asked to pay money for availing any services on Kik. If however, someone is forcing you to make some payments, you should report them immediately.
Q3. How Can I Get Kik?
Ans: Kik is made available on almost all iOS devices, Android phones, and Windows mobile devices. The statuses of Kik on the following platforms are the following:
● iOS: Kik For iOS is available on iTunes or App Store.
● Android: Available on Google Play Stores.
● Windows: No work is being done on updating Kik for PC Windows.
● Amazon App Store: No work is being done to update Kik on Kindle. Kik is however not available in Kindle Fire (2011), Kindle Fire (2012), Kindle Fire HD (2013).
Q4. How Much Data Does Kik Consume?
Ans: Kik usually uses your existing data or Wifi in order to receive and send messages. Even the content messages from Kik webpage, like videos, Skechers, memes or images use the same. Here is some things you should keep in mind:
● The data is completely free, while your device is connected to Wifi.
● The cost of using Kik when using a data plan is ascertained by your wireless provider
● If you don't have Wifi, or if you are away and cannot connect to Wifi, you may be charged for using Kik.
Q5. Is It Possible To Have More Than One Account On Kik?
Ans: Surely you can have multiple accounts on Kik. However, you will be required to register through different email address for each separate account you want to create.
In order to switch accounts, you will have to log out of your previous account before you log into the other account. Make sure that you have no unread messages in the previous account before logging out, as all messages get wiped out once you log out. The list of people you have spoken to, however, remains.
Q6. How To Make Sure That My Kik App Is Up To Date?
Ans: Updating you Kik app is a different process for different users. Here's how you can do it:
iOS: First, go to Settings, select Help and About Us and then finally, Update Kik. If there are any available, update the app as soon as possible.
Android: Select the app Google Play Store. At the home page, search for Kik Messenger, if you find any available updates, update your messenger immediately.
Windows Phone: After going to Settings select the Help and About Us option and check for any updates. If you find any available updates, update your messenger immediately.
Amazon Kindle: In case you possess a Kindle, go to the Amazon App Store, select the Menu option and from there go to App Updates. Download any available updates for Kik messenger if you find any.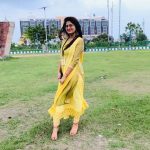 I am Maya, the author and founder of this blog. I want to place before you my personal experience using the Kik PC messenger app. Being a woman in my 40's I have not just  expressed my thoughts but most probably it's the voice of  the younger generation.