The latest Meet New People feature of Kik messenger application is striking up the young generation with some amazing and exciting features. You will be happy to know that more than one million people are waiting for your invitation to Kik. So finding a new friend is not a difficult job for you any longer.
How to Meet New People On KIK?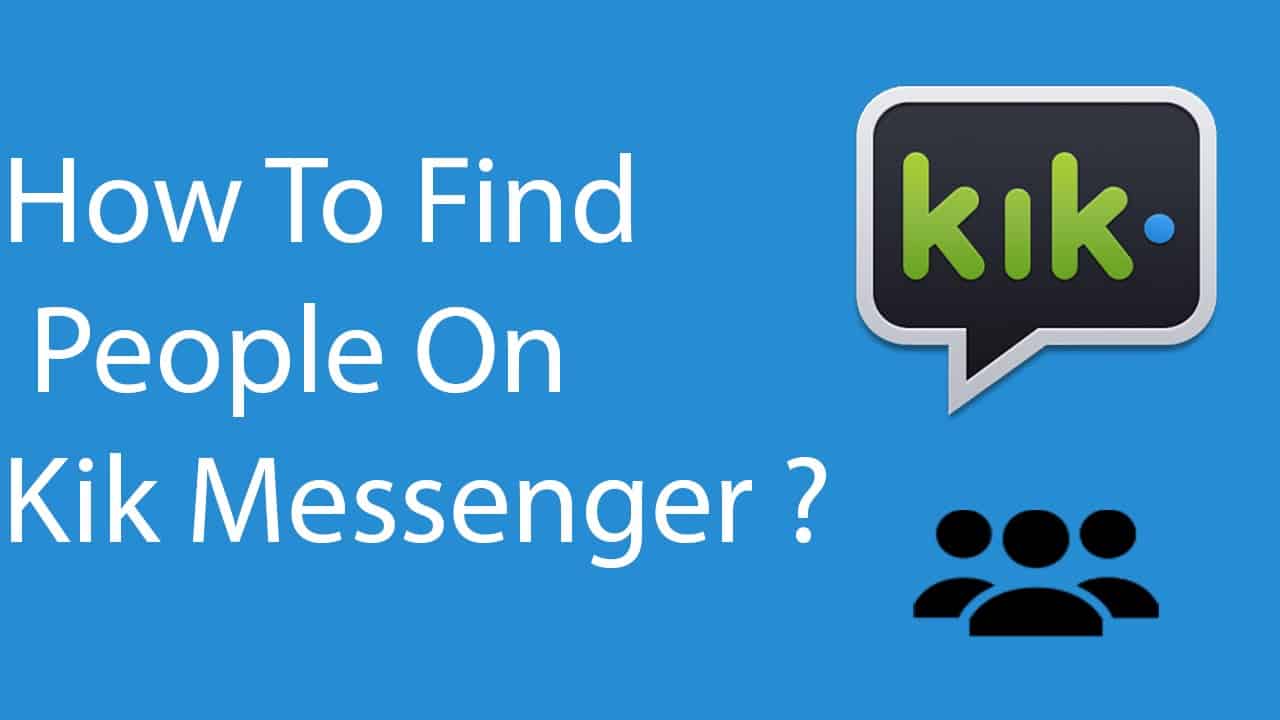 What an amazing and absolute beauty is Kik application for the users? Kik is one of the unique ways of communication for the modern generation. Kik provides a user-friendly platform for users where they can find an abundance of new friends and chat with the new faces easily without confirming their identity. There are no certain criteria for you to enroll yourself on Kik, you can just login into kik from your Facebook account at a single go.  So if you are getting bored by chatting with new faces then follow the steps given below to find the new ones:
Once you have installed the Kik messenger application, open up your Chat List.
Click on the "Meet new people" at the bottom of the application of the page.

Proceed by clicking on the "Join".

Now if you want to get matched with someone from the crowd of one million then taps on Start Chat.

Kik messenger application allows you to find someone who shares the same cup of tea that you like- "Strangers with Similar interest". This application allows you to opt for "Friends with Interests' and you can choose up to 5
You can choose your top 5 interesting areas, click on Start Chat, and patiently wait for your match to appear.
You can proceed further as you will be allowed to have 15 minutes of conversation before that chat gets expire.
If you are having a gala time in conversation with your new friend the click on Share Username and introduce your profile to your new buddy and add each other on your Kik messenger profile.
So the modern and updated version of messenger allows you to clear all the dilemmas of having a new friend.
Kik friend finder website:
There is an abundance of Kik finder websites booming on the internet that allows you to respond to people who are waiting for you to take a step forward towards friendship. However, it is important for you to know that the Kik friend website comprises an ample number of bugs and commercial advertisements. This can make you a little bit disappointed while surfing in this Kik messenger application. But if you are using a Kik messenger application from your personal computer or device then it is always recommended to adware it to have clear cut protection for your device. By adware it you will be capable of removing the bugs and clear advertisement and have an amazing conversation ahead.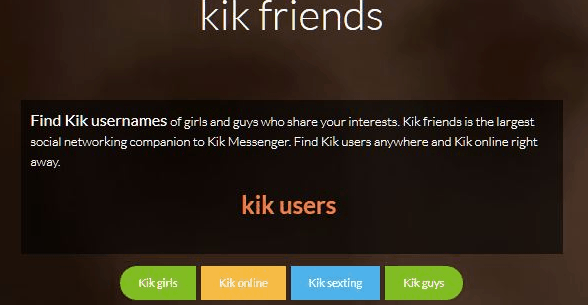 "Usernames are the primary concern for attracting people to be your friend". It is always recommended for you to have a good and unique Username for yourself on the Kik messenger application. As the person on the other side only knows about your interest and nothing else about yourself. So having a unique username will allow you to have a promising effect on the other person about your image. You can use kkusernames to get a suggestion about usernames on the Kik messenger application.
Kik Chat Rooms
Kik provides a will range of service to have a customized setting option for friends and to make their conversation memorable forever. Kik has updated its initial user and chat services and the new form of KIK CHAT ROOMS.  The main aim of the Kik chat room is to create a specific group of people who are having the same topic of discussion so that they can share information and concerns with people living far away from them. If you want to know more about the Kik Chat rooms click here. So let us see the five popular chat room features of click messenger application:
Sports.
Concerts.
Story Telling.
Cities.
Travel.
We have started the process and all the necessary information required for you to have a heartwarming chat with strangers who are living miles away from you and with people whom you know. Don't wait for any further and make your lonely life cheerful on the Kik messenger application.